Against Time (Painting)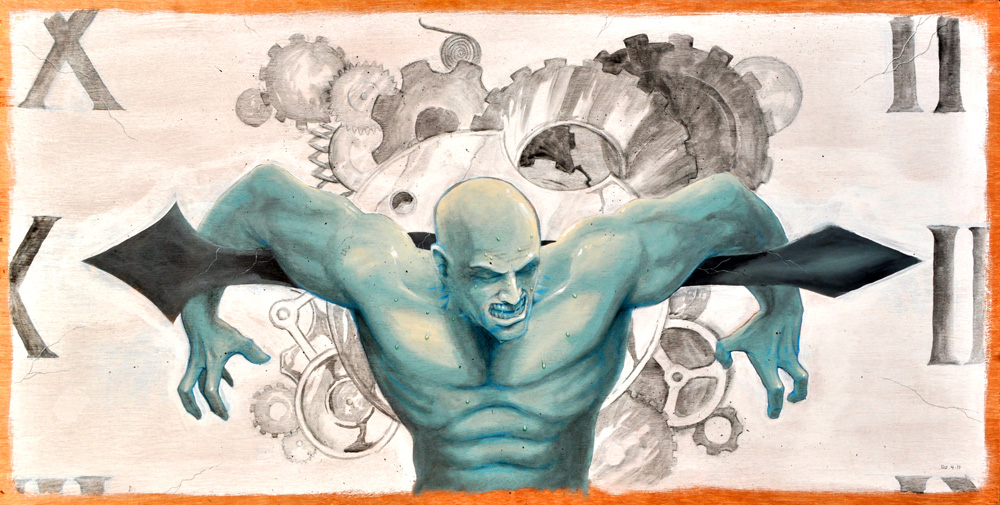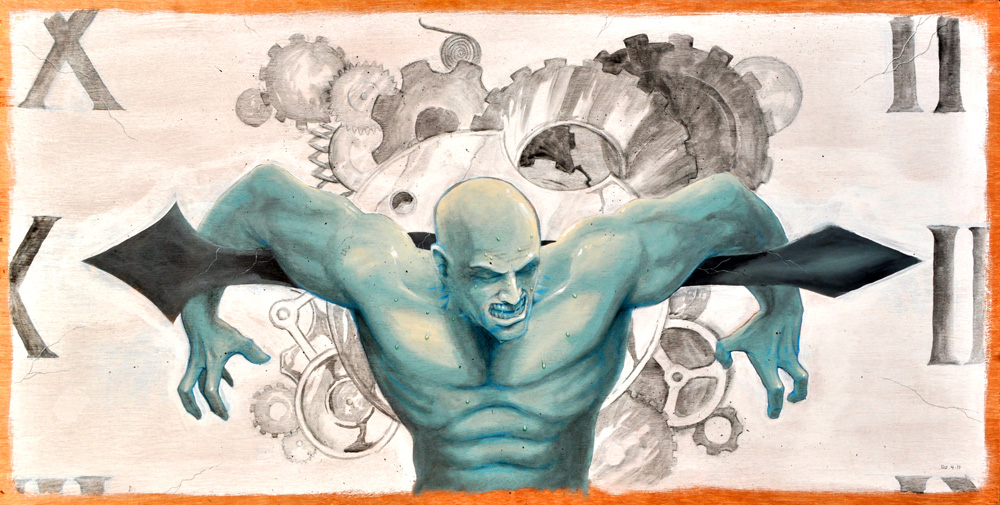 Against Time (Painting)
Against Time is available and made-to-order. If you are interested in purchasing your own original painting of Against Time, I will be happy to create another hand-painted piece on BC wood and ship it to you via ground delivery*.
Against Time is a 48" x 24" acrylic painting with oil pencils for details on BC wood.
Everyone feels this in there life every now and then. It is for some, a daily battle. Not enough time within a day to do the things you want to do. There is hardly enough time to do what you need to do. Your life is set against the clock. What you must come to terms with is the decisions you've made on how you have spent the time that was given to you in this world. What have you done during this precious little time?
All orders are shipped US Postal Ground, unless otherwise specified.